---
About Us
Rescue Training Inc founded 1992
---
Licensed EMS Training School (All Levels)
Veteran (VA) Benefits approved (All Levels)
Full-time facilities and staff dedicated to EMS Training
Experienced and Licensed Instructors
Professional Liability Insurance provided to students
College credits awarded for EMT and Paramedic programs
Students do clinical rotations and are precepted/taught by experienced Paramedics in one of the busiest EMS agency in Georgia.
Students do hospital clinical rotations in a Level One Trauma Center
Continuing education available for all levels and sub-specialties of EMS
Physician involvement in all levels of training
A+ Rating by the Better Business Bureau since 2004
Active contractor for the Federal Government
Active Training Site for the American Heart Association (AHA)
Active Training Site for the American Safety and Health Institute (ASHI)
Active Training Site for the National Association of EMT (NAEMT)
Active Examination Site for the National Registry of EMTs (NREMT)
Approved "Hometown Training Center" for the U.S. Army Paramedic Training Program
Approved Paramedic Training School for U.S. Air Force Pararescue (PJ) Paramedic Program
Nationally Recognized EMT-Tactical® (SWAT Medic) Certification
much more ......
---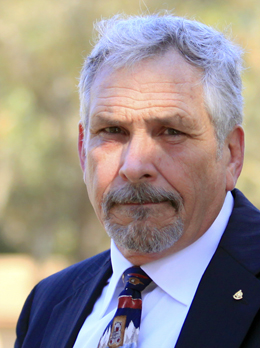 David E. Hall, Jr., NRP
President & CEO
Dave founded Rescue Training Inc in 1992 in Savannah, Georgia. Dave has over 40 years experience in EMS as a street medic, instructor, manager, and director. He serves as President & CEO of Rescue Training Inc and its affiliate companies.

Richard O. Shields, Jr., M.D., FACEP
Medical Director

In 1984, Dr. Shields moved to Savannah to join Emergency Medical Group at Memorial Medical Center. While at MMC he served as Medical Director of the Emergency Department and Chairman of the Department of Emergency Medicine, and served on many hospital committees including Medical Executive, Occurrence Screening, Utilization Review, Critical Care, and Trauma.
At the end of 1997, Dr. Shields left MMC to help establish SouthCoast UrgentCare. In early 1999 he was recruited to join the expanding group of physicians at GEA. Dr. Shields was Board Certified by the American Board of Emergency Medicine (ABEM) in 1984, and re-certified in 1994. He also serves as an Oral Board Examiner for ABEM. He is a member and Fellow of the American College of Emergency Physicians. He has held numerous offices with the Georgia College of Emergency Physicians including a two-year term as President. He currently serves on the GCEP Board of Directors
---
Company Profile
1992 - 2018 Twenty Six Years of Public Safety Training

Rescue Training, Inc.

Headquarters: Savannah, Georgia

9 Mall Terrace

Savannah, GA 31406

P.O. Box 3853

Savannah, GA 31414

Office 912.692.8911

Fax 912.692.1338
---
Rescue Training Inc : Corporation, registered in the states of Georgia and Florida

and is a registered active contractor for the federal government: Registration on US Central Contracting Registry www.sam.gov

Federal Tax ID Number: 58-2029975

HISTORY

Rescue Training Inc was incorporated in 1992 in the state of Georgia, USA. The corporation was registered in the state of Florida in 2009.



---
Primary Program of Instruction:




<![if !supportLists]> · <![endif]> Paramedic

<![if !supportLists]> <![endif]> <![if !supportLists]> · <![endif]> Emergency Medical Technician

<![if !supportLists]> · <![endif]> EMT-Tactical®

Since its inception, over twenty years ago, Rescue Training Inc has become one of the leading EMT and Paramedic schools in southeast Georgia. In Savannah, RTI conducts approximately six EMT/A-EMT CONTOMScourses and two Paramedic courses per year for the general public. In addition to these RTI receives regular contracts to conduct EMT and Paramedic courses for the US Department of Defense and the US Department of Homeland Security.

RTI began teaching the EMT-Tactical® program in 2002 after the CONTOMS (Counter Narcotics and Tactical Operations Medical Support) program lost its funding to continue the course. Savannah SWAT having a need for additional tactical medics in the local area and RTI having qualified staff, together developed the first local EMT-T® course. Since then the program has developed into one of the most sought after TEMS program in the country. Dave sought out some of the best pre hospital medical and tactical instructors in the country to help teach and train others in these live-saving procedures.

RTI has conducted over 100 EMT-T® courses throughout the United States and has provided this training to members of all branches of the Military and most branches of Homeland Security. Visit emtt.org for more information on the EMT-T® program.
---
Get your Associates or Bachelors Degree

Rescue Training Inc and the Chatham County Paramedic Consortium
created a pathway to a Degree (AS or BS) thru an articulation agreement with
Columbia Southern University

Bachelor Degree (BS) in EMS Administration or Fire Science

For more information about our Articulation agreement, please call RTI at 912.692.8911
---
EMT-Tactical® is a registered trademark of Rescue Training Inc through the US Patent and Trademark Office