---
Company News
Rescue Training Inc has been able to avoid tuition increases for over ten years. Unfortunately, we must increase tuition for all courses and programs by approximately 10% beginning January 2022.
---
---
Advanced Placement Paramedic Program (RN to Paramedic) .. 2023
---
EMT - Start:
Tuesday & Thursday 6:00pm - 10:00pm
Pooler
AEMT - Start: October 9, 2023
Paramedic - Start: August 8, 2023
Every third day (no weekends)
Savannah - Jim Ochoa
EMT - Start: July 10, 2023
Monday & Wednesday 6:00pm - 10:00pm
Pooler
---
EMS Refresher course: December 12-16, 2022 | February 20-24, 2023
Onsite Live Instructor - Anna Anderson
---
PARAMEDIC - February 16, 2023
---
New Paramedic Program to begin August 10, 2022 | February 16, 2023
---
EMT Course announced: EMT Pooler starts DECEMBER 2022
2021 TEMS Training off to great start: May/June saw completion of EMT-Tactical course (108th) in Manassas, VA (May 21, 2021) and the AST ("Advanced Skills Training" - EMTT/TCCC recertification) course completed in St Louis, MO (June 11, 2021)

2021 "SUMMER EMT" Program set to begin on May 24, 2021 .. more info

2021 Paramedic program to be held in Cochran, Georgia ..more info

NEW 2021 Savannah Paramedic program announced Click for information

October 2020 - CITY OF BEAUFORT/ TOWN OF PORT ROYAL FIRE DEPARTMENT, SC enters into agreement with RTI to conduct three Advanced EMT courses.

RTI selects "ZOOM" education platform to continue EMT and Paramedic courses. more information ..
---
RTI Instructor named "Georgia EMS Educator of the Year"
Atlanta, GA | 2019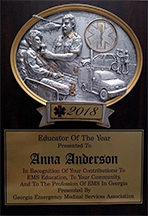 Atlanta, GA 2019, Anna Anderson received the coveted GEORGIA EMS EDUCATOR OF THE YEAR award and recognition by the Georgia EMS Association at the annual EMS awards reception in Atlanta.
This award is presented to an EMS Educator who has contributed significantly to EMS education at the community, regional, and/or state level. Contributed significantly is defined as going far above and beyond the call of duty, whether in the direct delivery of patient care or in programs offered to the community that enhance the standing of EMS and/or the education of the public.
Rescue Training Inc is proud of its Instructors and is delighted that a member of its staff was selected to receive such a distinguished award. Anna is well-deserving of this recognition. She is respected by her peers, known as a teachers teacher, and among the Best of the Best.
Anna is currently teaching the Advanced Emergency Medical Technician course at the Rescue Training campus in Savannah.
---
Two Paramedic Programs Underway
Savannah, GA | January 2019
The Chatham County Paramedic Consortium is currently conducting two new paramedic programs, in Charlton and Chatham County. These courses will add about 40 paramedics to the area shortage. The paramedics will graduate in the last quarter, 2019.
---
Full Accreditation Granted
Chatham County Paramedic Consortium
Savannah, GA | September 2018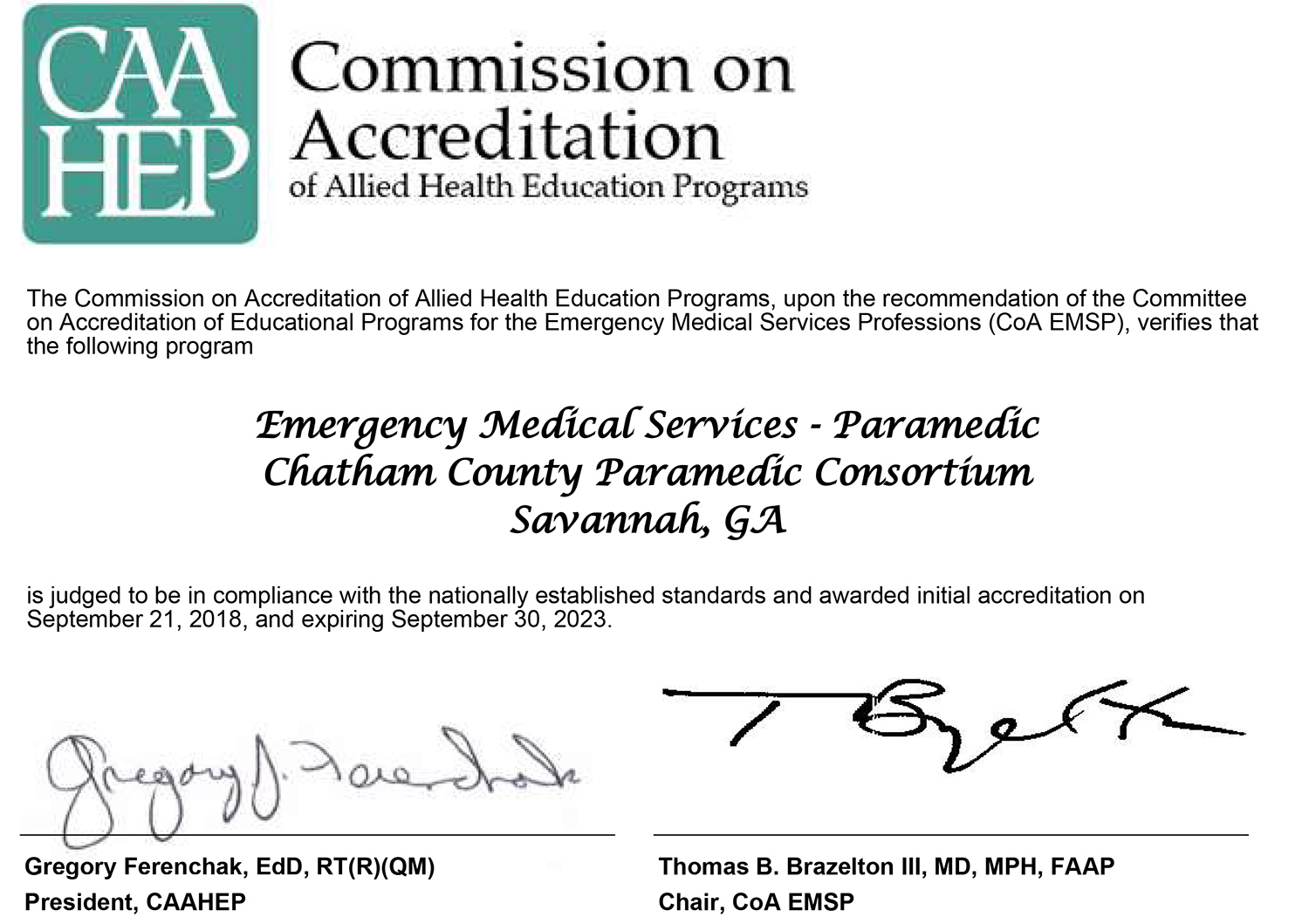 The Chatham County Paramedic Consortium is accredited by the Commission on Accreditation of Allied Health Education Programs (www.caahep.org) upon the recommendation of The Committee on Accreditation of Educational Programs for the Emergency Medical Services Professions (CoAEMSP).

Commission on Accreditation of Allied Health Education Programs
25400 US Hwy 19 N., Suite 158
Clearwater, FL 33763 727-210-2350
www.caahep.org
---
Company Transfer Complete
Professional Event Medical Associates, LLC
Savannah, GA | August 2018

On August 13, 2018 Rescue Training Inc received its EMS license from the state of Georgia. Rescue Training will operate "Medical First Responder Services" through Professional Event Medical Associates, LLC. Visit the ProEvents website at: www.proeventsmed.com
---
RTI Conducts EMT-Tactical course in St Louis, MO
Savannah, GA
| June 2018
Rescue Training certified a class of 22 SWAT Medics during it's 102nd EMT-T course held in ST Louis-West County MO. This rigorous training is conducted over a five-day period. All attendees were from various Police, Fire, and EMS agencies and provide medical support for federal or local law enforcement special operations teams. (class pictures)
This course followed the 101st EMT-Tactical course held in Savannah, GA in April.
(class pictures)
---
RTI acquires Professional Event Medical Associates, LLC

Savannah, GA
| February 2018

2018 Rescue Training began offering stand-by medical services through ProEventMed, a licensed ALS First Responder Agency. One of only two "licensed" First Responder agencies in Chatham County, this unit is designed to provide Special Event medical coverage, Stand-By medical personnel, and contractual medical coverage. It is not operated to provide first responder services to local EMS and Fire agencies, but is designed to provide EMTs and Paramedics for special events, corporate, industry, etc.
---
Rescue Training Inc announced the opening of it's Pooler, Ga location at: 1018 W HWY 80, Suite 401

Pooler, GA
| March 2018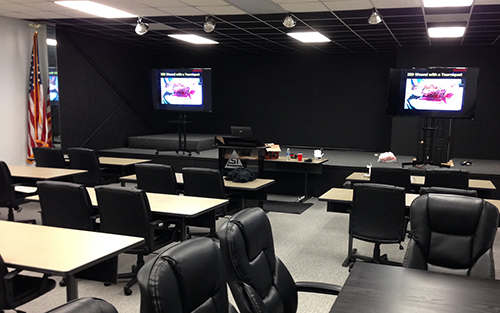 RTI will soon begin offering a full range of EMS courses and training at it's new facility in Pooler, GA. The Chatham County west side is one of the fastest growing areas of the state. RTI hopes to offer a more convienient location to our west side students. Classes will offered in Pooler beginning in March 2018.
---
Bryan County, Ga opens March TECC course to outside providers - "Tactical Emergency Casualty Care"

Richmond Hill, Georgia | February 2018
B
ryan County Emergency Services has opened the March 29-30, 2018 TECC course to other agency personnel. The cost for the course has been discounted to $125. This program is similar to the training done in Cleveland and has an "Active Shooter" emphisis including scenario and hands on skills. For more information, contact
misty@rescue1.com
or call 912.692.8911
---
RTI trains 250 paramedics in Cleveland in "Tactical Emergency Casualty Care"

Cleveland, Ohio | December 2017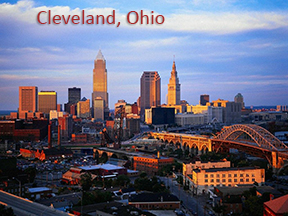 RTI has been busy providing "Active Shooter" response training for 250 paramedics of the Cleveland EMS during November and December 2017. The training provided by RTI leads to NAEMT certification in Tactical Emergency Casualty Care (TECC).
Cleveland selected RTI because of it's experience in providing this type of training to over 2500 medics over the past several years. RTI is a leading "national provider" of the EMT-Tactical certification (SWAT Medic) program since 2002. The staff will complete the training and return home on December 18, 2017. For more information about the EMT-Tactical program visit emtt.org.

---
Rescue Training begins 2017 offering a new technology programs | Unmanned Aircraft Systems (aka Drones)

---
Firefighter-EMTs graduate Paramedic Training Program | News | The Press and Standard
Submitted photo | Posted: Friday,
On June 23, four Colleton County Firefighter-EMTs graduated from the Paramedic Training Program at Rescue Training in Savannah, Ga.
Shown in the photo are, left to right, Assistant Chief David Greene, Firefighter-EMT Kristen Dias, Firefighter-EMT Shane Weber, Firefighter-EMT Jason Benton, Firefighter-EMT Brian Bishop and Fire Chief Barry McRoy.
The four students celebrated finishing their course work in the 10-month-long, 1,500 hour course that began in September of 2014. Students attended class in Savannah two days a week and performed clinical training at several hospitals and EMS agencies in Georgia and the Lowcountry.
"It is a grueling schedule, as the students also work their regular schedule at Fire-Rescue while attending the school," McRoy said.
The training includes instruction in ECG interpretation, pharmacology, anatomy and physiology, respiratory care, advanced trauma and medical care, as well as obstetrics. The personnel performed hands-on training at the Trauma Center at Memorial Medical Center in Savannah.
"We wish them the best in the careers," McRoy added.
Posted in News on Friday, July 3, 2015 5:00 am. Updated: 5:00 am. | Location Tags: Colleton county
---
---
RTI Announces another Blended Paramedic course - 2018
Savannah, December 2017
Shift Friendly – Class meets every third day. When class falls on Saturday or Sunday the student will not come to the campus but instead complete supplimental online assignments and complete online quizzes or exams.
START DATE: January 29, 2018

END DATE: October 2018

LOCATION: 9-A Mall Terrace – Savannah Campus

CLASS DAYS: Varies - Every 3rd Day

CLASS TIMES: 9:00 AM - 5:00 PM

EMS & Hospital Clinical Rotations: Varies – 352 hours

EMS Lead Paramedic with Preceptor: Varies – 48 hours
** A "Blended Paramedic Program" is one that utilizes alternative delivery methods and special online programs that require the student to have a regular means of accessing the internet in order to complete various assignments and complete online quizzes and exams. Students that do not have regular access to the internet should elect to take the "Traditional" Paramedic program which is classroom based, instructor driven, education with no computer/internet requirement outside the classroom.
---
---
American Heart Association - Training Center
Savannah, January 2013
Rescue Training has completed the transfer of its AHA Satellite Training Center status to the Southeastern Technical College. This move will allow RTI to become more efficient in administering AHA courses and providing a higher level of support to its staff and Instructors.
---
---
SOCM/ATP Prep Course - April 7-18
SOCM/ATP Prep Course - May 5-16
......... more info
---
RTI receives standing ovation from St Louis EMT-T graduates.
June 2012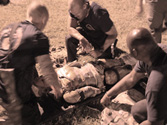 EMT-Tactical class #78 offered the Rescue Training staff it's first ever standing ovation during the graduation of 35 medics from the St Louis, Missouri area. Rescue Training Inc was the successful bidder on this national RFP for a qualified agency to provide the initial training for the establishment of their Tactical Medic program.

Click here to read the end of course comments.
---
We have joined the simplest form of secure online payment processing, provided by PayPal. This allows for students or public to make secure online payments to Rescue Training Inc.

---
Medical Direction
RTI Medical Director leads by example

Our goal is to provide a professional level of training for personnel that respond to emergencies, assist other people, and provide medical care to those in need including our families. We take our job very serious because we are "Saving Lives Through Education".

Dr. Richard O. Shields, Jr., Medical Director







---
U.S. Air Force selects Rescue Training
January 2012 signals busy training calendar

EMT and Paramedic training for all branches of the military conducted by Rescue Training goes back almost 15 years in Savannah, GA.

Because of the abundance of hospitals, medical facilities, and EMS agencies in the Orlando area the USAF chose to have their paramedic training extend from Albuquerque, NM to Rescue Training in Orlando, FL







---
Quality Control - Training
Producing Competent Medics Through Quality Training

The term training refers to the acquisition of knowledge, skills, and competencies as a result of the teaching of vocational or practical skills and knowledge that relate to specific useful competencies. Training has specific goals of improving one's capability, capacity, and performance. It forms the core of apprenticeships and provides the backbone of content at institutes of technology (also known as technical colleges or polytechnics).






---
Rescue Training in Orlando
Visitors are welcome to tour our facilities

After two years in Research Park, April 2011 marked opening of our new facility in Orlando. It is a 10,000 sq ft dedicated emergency medical training facility located near the Orlando International Airport (MCO).



Map

---