---
Courses

Typically, persons interested in EMS must be 18 years of age, take and pass an EMT education course, and not have a criminal background. EMT courses are taught in a variety of settings throughout the United States. All US Army and Air Force "medics," are EMTs. The location of courses can be found by contacting State EMS Offices, found on our website. The EMT course requires about 200 hours of education to complete. Many EMTs, particularly in rural areas volunteer to be on the EMS service. Most volunteers are compensated in some fashion for EMS work. A majority of EMTs are paid ambulance personnel and work either for Fire Departments, with Ambulance services, or hospitals that deliver local EMS care. nremt

Emergency Medical personnel have designations or titles based upon the amount of education and scope of care they provide to patients. The National EMS Scope of Practice Model has four levels of EMS care. Below is the designations followed by the recommended amount of education required to reach that level of care:
---
Emergency Medical Responder (formerly First Responder)
Emergency Medical Responder (EMR), 44 hours of education. An EMR provides front line EMS care, typically within a team but are not educated to take care of patients in the back of an ambulance. Most EMRs are on rapid response vehicles and help other EMS providers at a scene.
---
Emergency Medical Technician

Emergency Medical Technician (EMT), 150 hours of education (200 in GA). An EMT can serve in the patient compartment of an ambulance. EMTs use medical equipment such as automatic defibrillators, deliver trauma care and are educated in a simple way over all injuries and diseases. EMTs form the backbone of EMS delivery in the United States. Most work in a team with more advanced providers
---

Advanced Emergency Medical Technician (AEMT), 136 additional hours of education. To be an AEMT requires a person to first be an EMT, then take the advanced education course. Some states combine EMT and AEMT education in 300+ hour courses. AEMTs provide interventions to patients that if done improperly can cause harm. The AEMT level of care is new in the United States.
---

Paramedic, 1,112 hours of accredited education. Paramedics provide the most advanced care of all EMS professionals. To become a Paramedic a person must first be an EMT. Paramedic education is accredited by the Commission on Allied Health Education Accreditation. Paramedics work primarily in urban and suburban communities. About 95% of Paramedics are fully compensated employees.
---

Tactical Medic, 52+ additional education beyond EMT. The typical Tactical Medic provides medical support to the police tactical unit (SWAT) or the military medic providing medical support to a unit of combat soldiers. Many Tactical Medics are credentialed police officers in addition to serving as the medic on the special team. For more information about our EMT-Tactical certification course, visit emtt.org.
---
Other Certification Courses

We are a satellite training center for the American Heart Association and offer the following courses:
CPR
and
AED
class to prepare you to save the life of a loved one or family member
Healthcare professional?
Courses that meet your needs could include BLS for Healthcare Providers, ACLS, PALS or one of our many other advanced emergency cardiovascular care courses.
Employee outside of the healthcare field who needs a credentialed course for your job or to meet OSHA requirements?
A Heartsaver® CPR, AED, First Aid or Bloodborne Pathogens class is probably best for you.
---
We are also a satellite training center for the National Association for EMT and offer the following courses:
PHTLS
Recognized as the world's premier program for prehospital emergency trauma care, offers a unique approach to trauma care, promoting critical thinking and addressing multi-system trauma for the best patient care. PHTLS was developed in cooperation with the American College of Surgeons Committee on Trauma. It is the preferred trauma program for the United States Armed Forces.

TCCC

The TCCC course is the military counterpart to the PHTLS course. It is designed for military medics, corpsmen, and pararescuemen who are preparing to deploy in support of combat operations. Casualty care on the battlefield must be the best possible combination of good medicine and good small-unit tactics.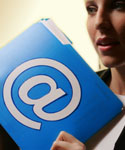 JOIN MAILING LIST


Veterans Retraining Assistance Program